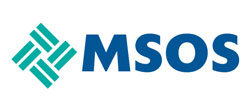 date:
Monday, April 3, 2017
to
Friday, April 7, 2017
This rigorous, comprehensive one-week "rotation," held at ISMP's office in suburban Philadelphia, PA, is tailored to meet the specific safety education and planning needs of each participating practitioner and organization. Participants are invited to bring their biggest medication safety problem or challenge to work on closely with ISMP experts as an individual project. They also will attend didactic sessions on crucial medication safety issues as well as make their own presentation to Institute staff.
Participants also will learn how to use ISMP's unique proprietary conceptual model for identifying and controlling areas of risk exposure, which can help meet national safety standards such as the Joint Commission's National Patient Safety Goals, and will build a comprehensive resource binder to take back to their organizations. A certificate of completion will be awarded at the end of the program.
Intensive Focus on:
Key areas that will be discussed during the Practitioner in Residence week include:
Medication risk identification
Actionable error reporting and analysis
Medication safety team development
Strategic planning for safety
Fundamentals of failure mode and effects analysis (FMEA)
Effective root cause analysis (RCA)
Collection and management of data to drive results
Expert Faculty:
ISMP is a nonprofit organization with more than 35 years of experience helping healthcare facilities of all sizes and practice settings implement high-leverage error prevention strategies. Its interdisciplinary experts have extensive knowledge and understanding of the system-based causes of medication errors and can work closely with all levels of practitioners and administrators to reduce patient harm and create a collaborative, collegial atmosphere for learning.
Complete Confidentiality:
ISMP is a certified Patient Safety Organization (PSO), providing federally-mandated confidentiality and legal protection for all patient safety data discussed and error reports reviewed.
To Register:
Cost of the one week program is $5,000. Travel and lodging is the responsibility of the participant.
To learn more or to enroll in a session call Michelle Mandrack, RN, MSN at 215-947-7797.
Read more